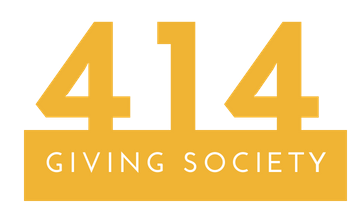 The 414 Giving Society is comprised of our Leadership Donors who give $500+ annually to United Way of Defiance County.
Our Leadership Donors are our biggest advocates in the community. Many are currently on our Board of Directors or have served in the past. Many volunteer for our events or drop off in-kind donations when we make them aware of a need. 
$500 a year can cover the cost of 5 children receiving a backpack of food for a school year. Or 16 young children receiving a book to their home every month for a year. It's 10 nights of shelter for a mother in addiction recovery. Or 50 rides to the Path Center for a meal and to get out of isolation. 
414 Giving Society Donors are invited to two events annually where they get a deeper look into our work in Defiance County.